Marine & Offshore
EXOR's Marine HMI combines luxury aesthetics with unwavering reliability, ensuring high brightness screen output and DNV certification for marine excellence.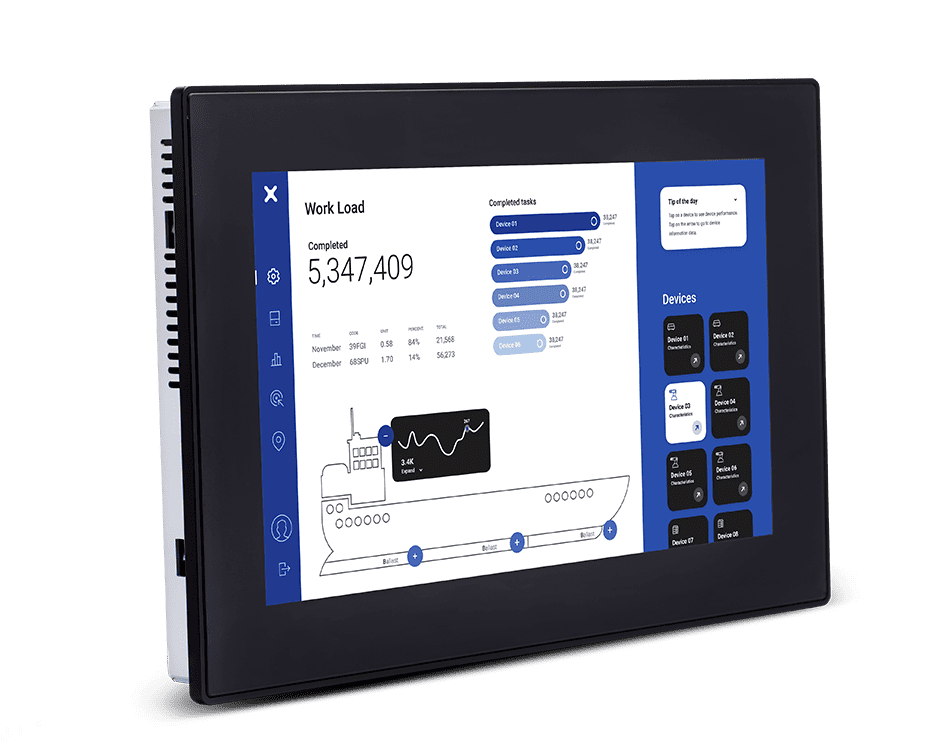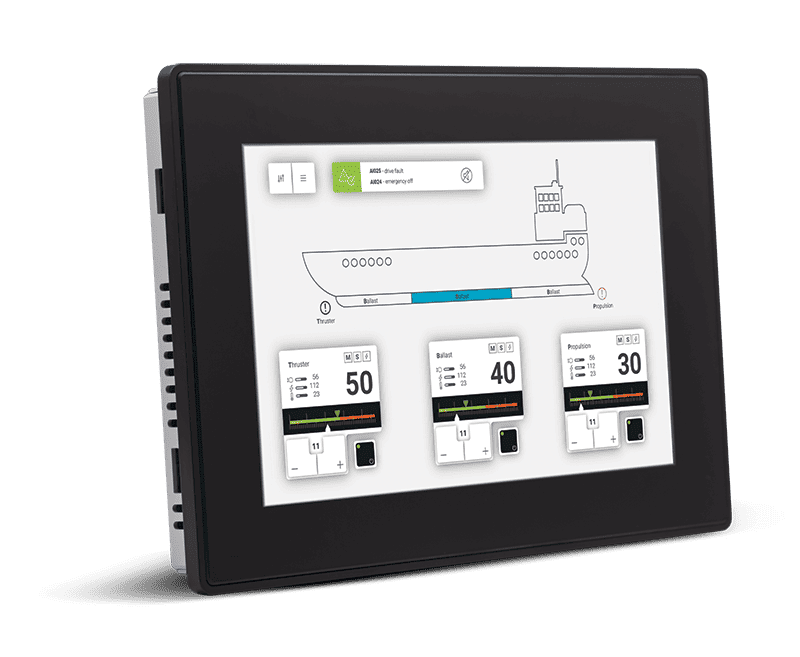 Why use specialized HMIs?
When venturing into the marine world, be it luxury yachts or commercial vessels, safety and aesthetics play crucial roles. EXOR's Marine HMI, tailored for such demanding environments, bridges these two requirements seamlessly. On luxury vessels, the aesthetic design ensures that the HMI complements the high-end interiors while offering robust functionality.
For commercial fleets, where human safety is paramount, the reliability of EXOR's HMI guarantees consistent operations even in challenging conditions. The high brightness screen output ensures clear visibility under direct sunlight or during nighttime voyages. A notable assurance of quality is the DNV certification, an endorsement by the Det Norske Veritas, ensuring the product meets the highest marine standards for safety and performance.
In essence, EXOR's Marine HMI promises both visual appeal and reliable performance, essential for the marine sector.
What is the right product for you?
Key features

Marine Certifications

Product Customization Available

Excellent worldwide tech support provided
Key Differentiators
Competitive Differentiator
Derived Benefit
Luxury Aesthetics
Artfully designed to blend with high-end marine interiors, reflecting sophistication and modernity.
Unyielding Reliability
Engineered for consistent performance, even under the harshest marine conditions, prioritizing human safety.
High Brightness Screen
Ensures optimal visibility in varying light conditions, be it the glaring sun or the dark vastness of nighttime seas.
DNV Certification
A testament to meeting the stringent marine standards set by Det Norske Veritas, ensuring product safety and excellence.
Versatile Applicability
Suitable for both luxury and commercial marine sectors, offering a harmonious blend of form and function.