Discover Edge Computing for Tomorrow's Machinery
Unleash the Potential of Real-time Processing at the Source.
Overview
Edge computing brings data processing power closer to the source of data, right where your machines are situated.
By doing so, it offers faster data processing, reduced latency, and minimizes the need to send vast amounts of data over a network, saving both time and bandwidth costs.
Our state-of-the-art hardware is designed for durability, ensuring it can withstand the rigors of any industrial environment.
Featuring robust data handling capabilities, advanced processing speeds, and seamless connectivity options, this hardware serves as the backbone of your edge computing journey.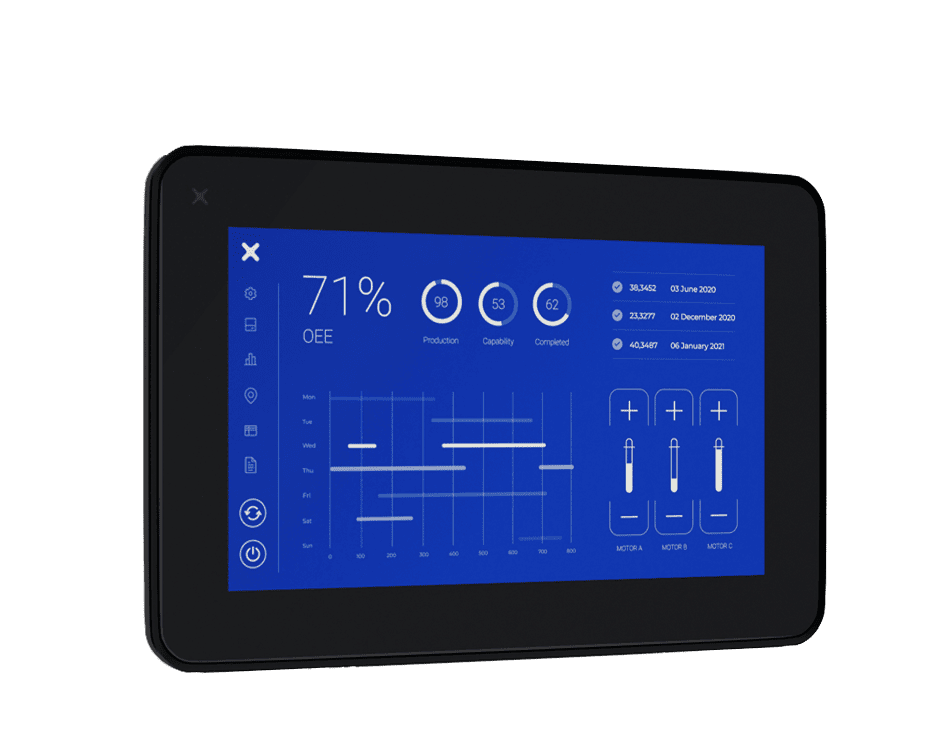 Factory owners face the challenge of balancing efficient operations with the increasing amount of data their machinery produces. With edge computing:
Real-time Responses

React almost instantaneously to machine data, allowing for swift decision-making and adjustments, which is crucial in high-paced industrial settings.
Bandwidth Efficiency
Reduce the strain on network resources, ensuring other critical systems remain online and operate smoothly.
Enhanced Data Security
Processing data on-site can reduce the risks associated with transmitting sensitive information over networks, keeping proprietary data safe.
Cost-Effective

By decreasing the reliance on centralized data centers for processing, factory owners can see substantial savings in both operational costs and potential downtime.
Future-Readiness
As the industry advances towards more interconnected machinery and IoT, edge computing ensures that factory owners are prepared for the next phase of industrial operations.
Edge computing isn't just a trend; it's a strategic move for machine builders and factory owners alike. Dive deeper and understand how edge computing can redefine your machinery's potential. Let's create machines that aren't just efficient, but also intelligent and responsive.
What are the criteria for choosing your supplier
Real-time monitoring and analytics
Choose the hardware to implement your solution
Discover EXOR HMI, PC and gateways.