The First Component of Industrial IoT
Embedded department concentrates in Embedded Computer Systems based on ARM architecture which are used in many different professional environments.
Our Embedded department specializes in developing Embedded Computer Systems that are built on the powerful ARM architecture. These systems find applications in a wide range of professional environments, making them a versatile choice for various industries.
As one of the most innovative suppliers in the field, we offer our customers know how and expertise in the areas of:
electronic system development with BSP, Linux, Yocto and Codesys,
system integration with support for protocol integration and cloud connectivity, and,
the production of final almost-finished electronic products.

This is where the X Platform by EXOR begins.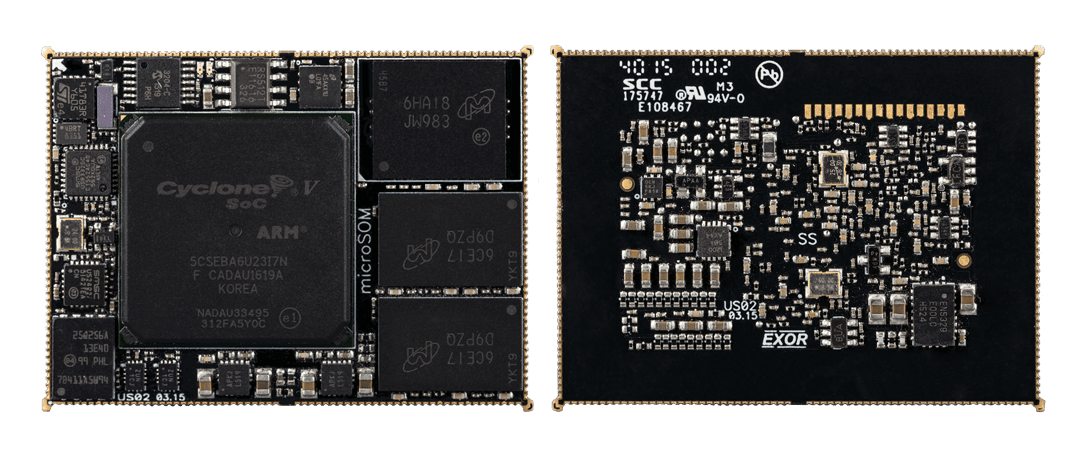 Great performance
EXOR's embedded systems deliver outstanding performance. The seamless integration of powerful hardware and versatile development tools ensures lightning-fast processing and reliable execution of industrial automation tasks.
Customizable
With embedded systems based on SOM and development kits, customization becomes a breeze. Developers can optimize both the hardware and software to seamlessly integrate into their specific applications. This level of adaptability enables engineers to create solutions that perfectly cater to their unique needs.
Cost Saving
EXOR's embedded systems, coupled with development kits, are designed for cost efficiency. They optimize resource utilization, reduce energy consumption, and streamline development workflows. This not only provides greater flexibility for designers but also helps lower system costs and energy usage.
Space Saving
EXOR understands the value of space-saving solutions. Our embedded systems, powered by SOM technology, and development kits are available in compact formats, making them ideal for applications with limited space.
Choose the hardware to implement your solution
Discover the Embedded Systems by EXOR.