Maximizing Machine Potential: The X Platform
Your Challenge, Your Solution, Our Technology.
In the demanding arena of industrial automation, The X Platform stands as the bridge between machine builders' aspirations and the operational necessities of factory owners.
With EXOR International's near half-century legacy as its foundation, the platform merges unparalleled software, firmware, and hardware experiences.
Whether it's at the component level with impressively aesthetic and functional data interfaces, or at the factory level with multi-protocol data visualization, the X Platform offers an unmatched solution. Our long-standing experience ensures that even when challenges present themselves, we provide the expertise to overcome them. With the X Platform, machine builders not only meet but redefine industry benchmarks.
Experience the X Platform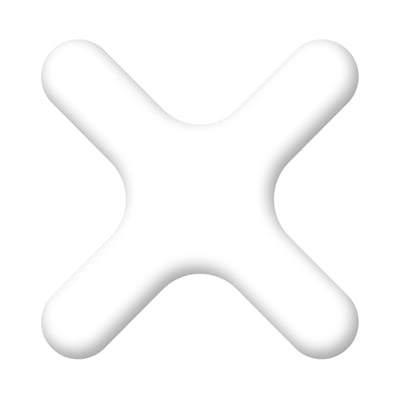 Why Choose Our Industrial Automation Platform?
The X Platform isn't just another tool; it's a comprehensive solution tailored to meet the unique challenges and aspirations of machine builders, today and tomorrow.
Addressing Today's Needs
Explore features meticulously designed for today's industrial landscape:

Remote Access & VPN
Access your systems securely from anywhere.
Fleet Management
Effortless updates and maintenance.

Advanced Documentation
From Digital Clarity to Analog Precision - All in One Place
HMI and IPC Integration
Seamless interfaces for effective control.

Edge Visualization
Real-time insights right at the edge.

Protocols
Broad compatibility for diverse systems.

Soft PLC
Flexible and adaptable control mechanisms.
Embedded
Embedded Computer Systems based on ARM architecture

Security
Robust protection for your operations.
Anticipating Tomorrow's Wants
Stay a step ahead with tools designed for the next wave of industrial challenges:

Remote Monitoring
Advanced insights into operational efficiency.

Condition Monitoring
Intuitive responses to operational conditions.

Lean Machine Analytics
Optimizing every element of your operations.

Energy Efficiency
Driving sustainable and efficient practices.

Performance Consultancy
Leveraging data for actionable insights.
Predictive Maintenance
Elevate Machine Value with Next-Gen Predictive Maintenance
Shift Management
Transform Production Schedules into Strategic Assets
Edge Computing
Unleash the Potential of Real-time Processing at the Source.
Exploring Future Ideas
Pioneering concepts for a dynamic future:

Internal Marketplace
Engage with a curated platform of cutting-edge solutions.

External Marketplace
Extend your reach, accessing broader markets.

Virtual Logic Control
Streamlined processes for heightened efficiency.
Industrial Virtual Reality
Industrial Virtual Reality merges the digital and physical realms, offering unprecedented opportunities for training, collaboration, and problem-solving.

Your Partner in Progress
The X Platform is more than technology; it's our commitment to your growth. Whether through tailored customizations or swift deployment, we're here to ensure your independence, enhance your machine appeal, and provide tangible business benefits.
Testimonials
"We began with the EXOR product thinking we would simply use it as a screen, a feedback visualization product. When we discovered the power of the combination of the HMI Screen and JMobile software, its flexibility and future readiness series of functionalities, we began taking our thinking and therefore our rigs to the next level of automation, and never stopped since."
Mr Paul Attiwell R&D Manager at SWICK
The Components of the X Platform
Software
Communication across multi-vendor, multi-protocol and multi-device environments and then sending this data to local or cloud storage is a requirement for manufacturing efficiency.

JMobile suite of software offers this with unmatched level of user experience based on nearly 50 years of Industrial automation experience.
Hardware
The evolution of EXOR from a traditional HMI hardware designer and manufacturer to a complete IIoT solution provider is most evident in the hardware offering.

From the very basic component of IIoT, at the SOM level, through field and then up to SCADA and Master level panels, EXOR covers all the current and future market needs.
Cloud based
Built for Industry with all the particular requirements for this sector.
Born from Operation Technology speaking the language of the factory.

Corvina is constructed with state-of-the-art technology specifically mapped for scalability, reliability and fault tolerance and offered as on premises behind your firewall.
EXOR also concentrates in Embedded Computer Systems based on ARM architecture which are used in many different professional environments. We offer our customers expertise in the areas of: electronic system development with BSP, Linux, Yocto and Codesys, system integration with support for protocol integration and cloud connectivity, and, the production of final almost-finished electronic products.
This is where the X Platform by EXOR begins.
What Makes X Platform So Complete?
Connectivity
Seamless integration is achieved with the vast library of protocols. Existing installations are easily employed and upgraded when necessary and little programming skill is needed given the brilliant user interface of JMobile.
Visualization and Control Software
Communication across multi-vendor, multi-protocol and multi-device environments and then sending this data to local or cloud storage is a requirement for manufacturing efficiency. JMobile suite of software offers this unmatched level of user experience because EXOR is deliberately neutral to all protocols.
Mechanical and electronic design
Total design of projects at the mechanical level are regularly managed at the EXOR International Lab in Italy.
Operating system customization
The BSP usually requires customization to the embedded processor platform on which it runs. Developers who customize the BSP must not only understand the operating system itself, but also the intricacies of the underlying hardware as well as how application developers expect to interact with the BSP.

Cloud based Technologies
EXOR offers via the Corvina Cloud a state of the art fully customizable cloud service that seamlessly integrates the data acquisition and user applications.
Regulatory Certification
All electronic products, regardless of industry, application, or use case, must minimally pass regulatory certification. While an HMI front end is typically certified with the machine to which it is attached, its designer must be familiar with design for electromagnetic compliance to enable the certification process to go smoothly.

Having an experienced business partner with a history of designing HMI interface devices and moving them through the certification process can be critical to a successful product launch.
The X Platform is the only true complete IIoT platform because it can partner with you in the implementation of your Industry 4.0 plan no matter where you and your company are now.
Talk to Sales
Please contact us and an EXOR International representative will contact you to discuss your
needs in industrial hardware, software or IoT Platform.