Web based HMIs
For IT managers who are looking to facilitate the smooth flow of information throughout an organization without unnecessary difficulty and expense, the EXOR Web HMIs allow modern web technologies such as HTML5, SVG and Javascript and while offering the same computing speed as IPCs offer added advantages such as temperature range, security, longevity and robustness.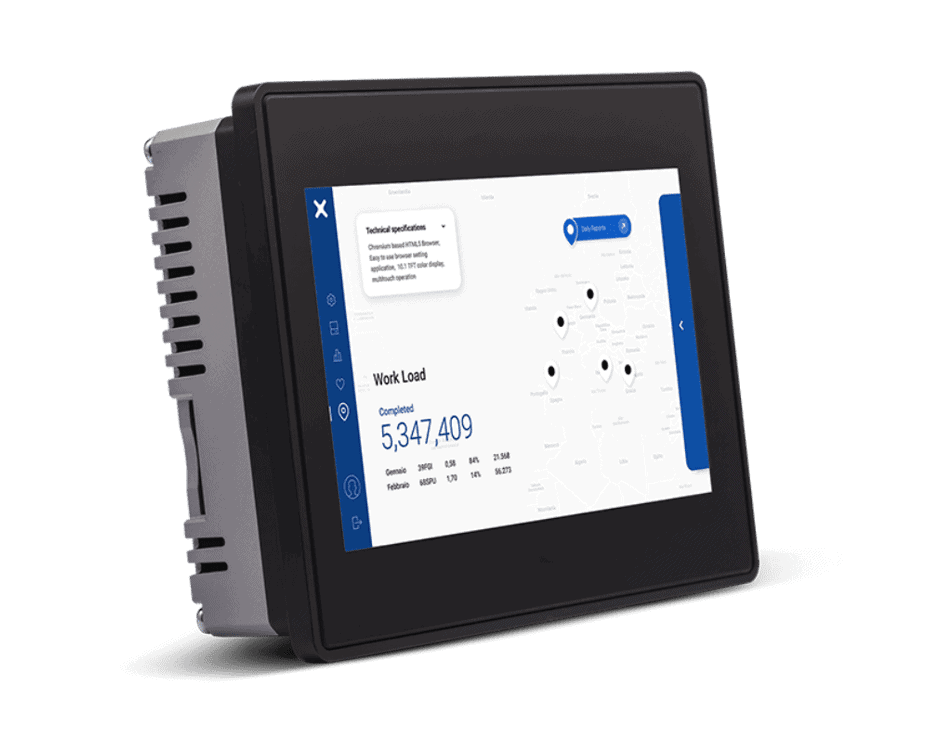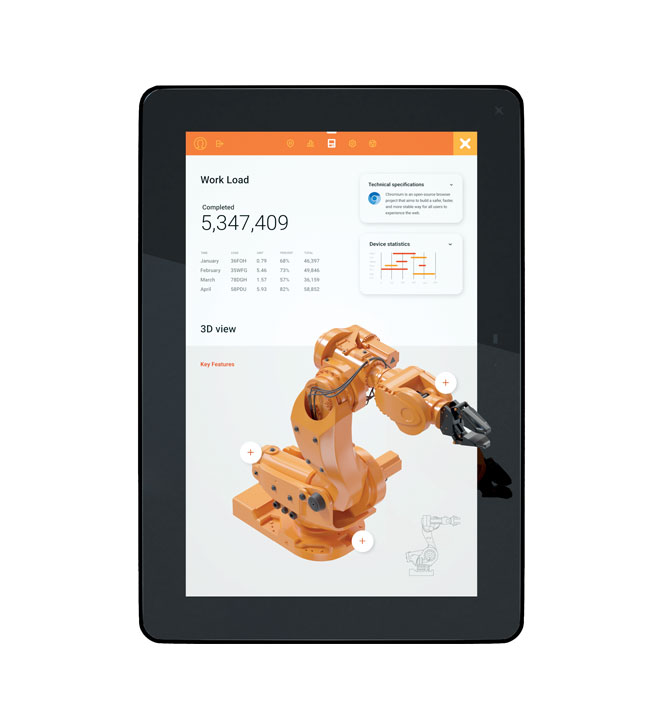 Why use a Web based HMI?
Web-based systems install and run client applications from any web-browser and when users login they always get
the most recent version of an application.
There are no client licenses manage, no tedious software installations, no application files to copy over and no communication configurations to setup. IT departments are willing to embrace technology they understand. All this is in sharp contrast to traditional systems. The economic advantages of using web-based systems are compelling.
What is the right product for you?
Key features

Market leading 64 bit multi-core for computing power

Product customization available

Excellent worldwide tech support provided
Key Differentiators
Competitive Differentiator
Derived Benefit
Dedicated HMI hardware for various sectors
Specific needs of certain sectors can be satisifed with the wide range of specilised HMI design.
Extended temperature range
Unlike IPCs, the EXOR Web HMIs offer an extended temperature range for operation in most environments.
Only one connection needed
With the JSmart Web HMI the PoE allows a simplified cabling and connection set up.
Wi-Fi and NFC add additional possible uses
Both data security and human safety are enhanced.
Market Leading UI built into the BSP
Increased user experience leads to less fatigue at work, fewer accidents as well as increased efficiency.