OpenHMI Kits
EXOR offers its customers open-frame or semi-assembled carrier boards such as the new OpenHMI kits.
These consist of a single board computer based on nanoSOM connected to a display and touch.
OpenHMI technologies guarantee the best time to market for our customers who can integrate our HW directly into their product.
Included is a special version of the industrial respected JMobile connectivity and visualization software as well as connection to the industrial cloud, Corvina Cloud as well as other third party cloud services.
Available in different configurations, the products of the OpenHMI family are ideal for the realization of HMI systems and for the development of industrial minipc for the collection and transmission of data from the field to the cloud, smart IoT gateway PC.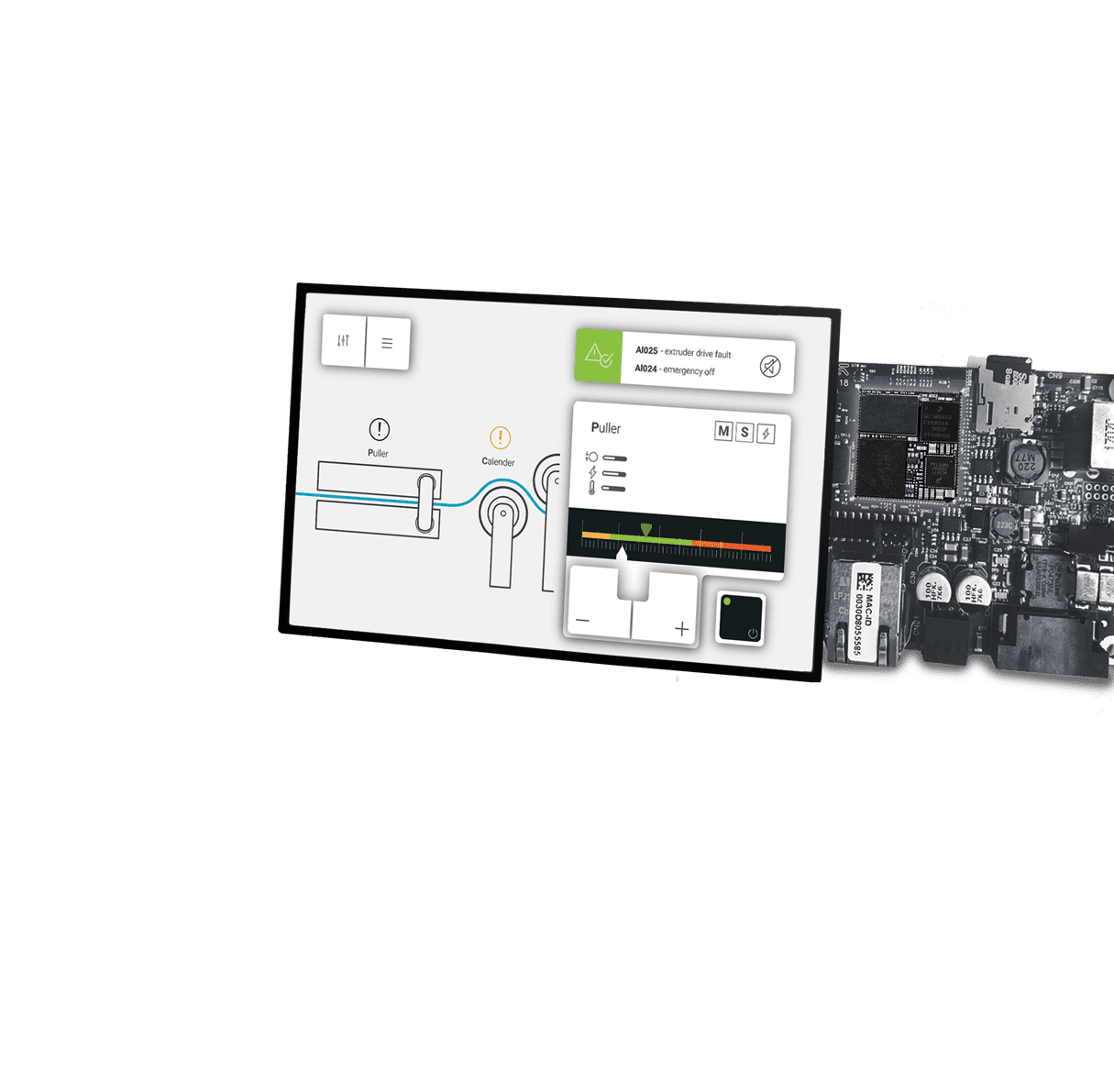 50 Year of Experience
EXOR International has nearly 50 years of experience and acquired expertise from a multitude of successfully completed projects in the industrial, marine, automotive and building sectors.
Easy to design
It makes easier to design with great flexibility a new generation of Smart products.
Cost Effective
Great performance, space and cost saving array of products.
Own specialized in-house production
The finished products of EXOR International provides further understanding of the challenges faced in the industrialization of final products.
What is the right product for you?