Cable | 90° PoE
Suitable for JSmart all sizes
PoE and USB Cable for JSmart HMI Series
Length: 5 meters - Options: 10, 15, 20 meters (minimum order quantity 300 pcs.)
To facilitate tightening, a tool (JSTOU001) is available for use with a torque wrench (not supplied). Exceeding the indicated tightening torque may damage the equipment.
To ensure IP67, the specified tightening torque must be applied.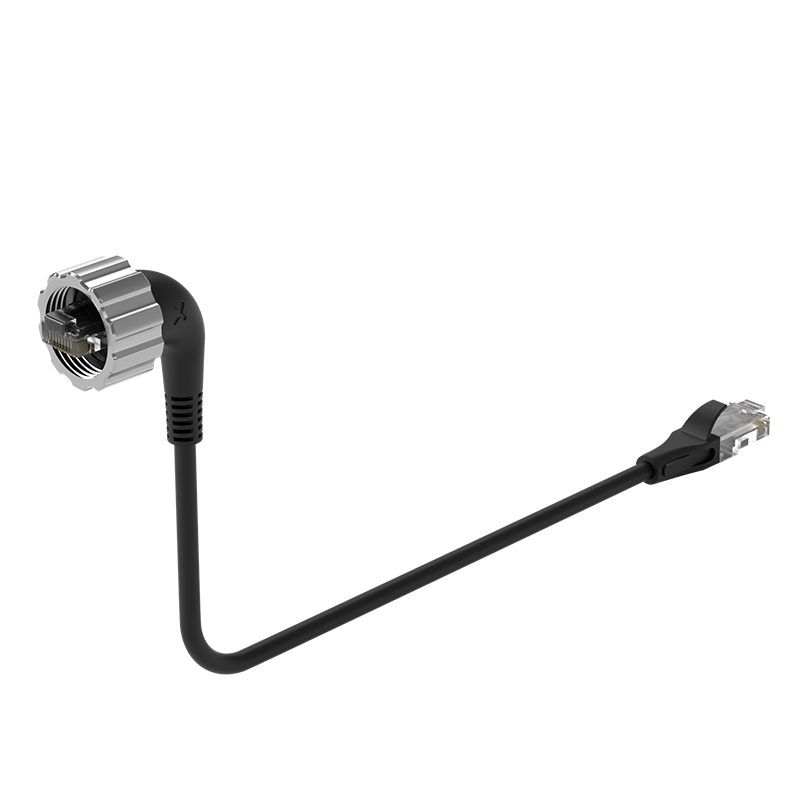 Overview
The continuing reduction of control cabinets in particular is increasing the need for input stations that can be installed flexibly.
The JSmart Accessories offer IP67 protection and decisive advantages when it comes to positioning operator terminals at the most convenient locations on the machine through JSmart support arm system.
Ordering code:: 5 mt: +JSCAU001
Options MOQ 300 pc.: 10mt: +JSCAU008 - 15mt: +JSCAU012 - 20mt: +JSCAU016