EPC
EXOR fanless Panel PC adopts an all-in-one concept that integrates a single board computer, TFT LCD Panel with LED backlight, and user-friendly touch screen within a slick and compact IP65 chassis.
Designed to serve as a flexible and reliable industrial computing platform, each Panel PC and Monitor is a compact, highly integrated, network-ready computer with exceptional I/O connectivity.
The industrial-grade machinery computer from EXOR is designed for use in any light industrial environments.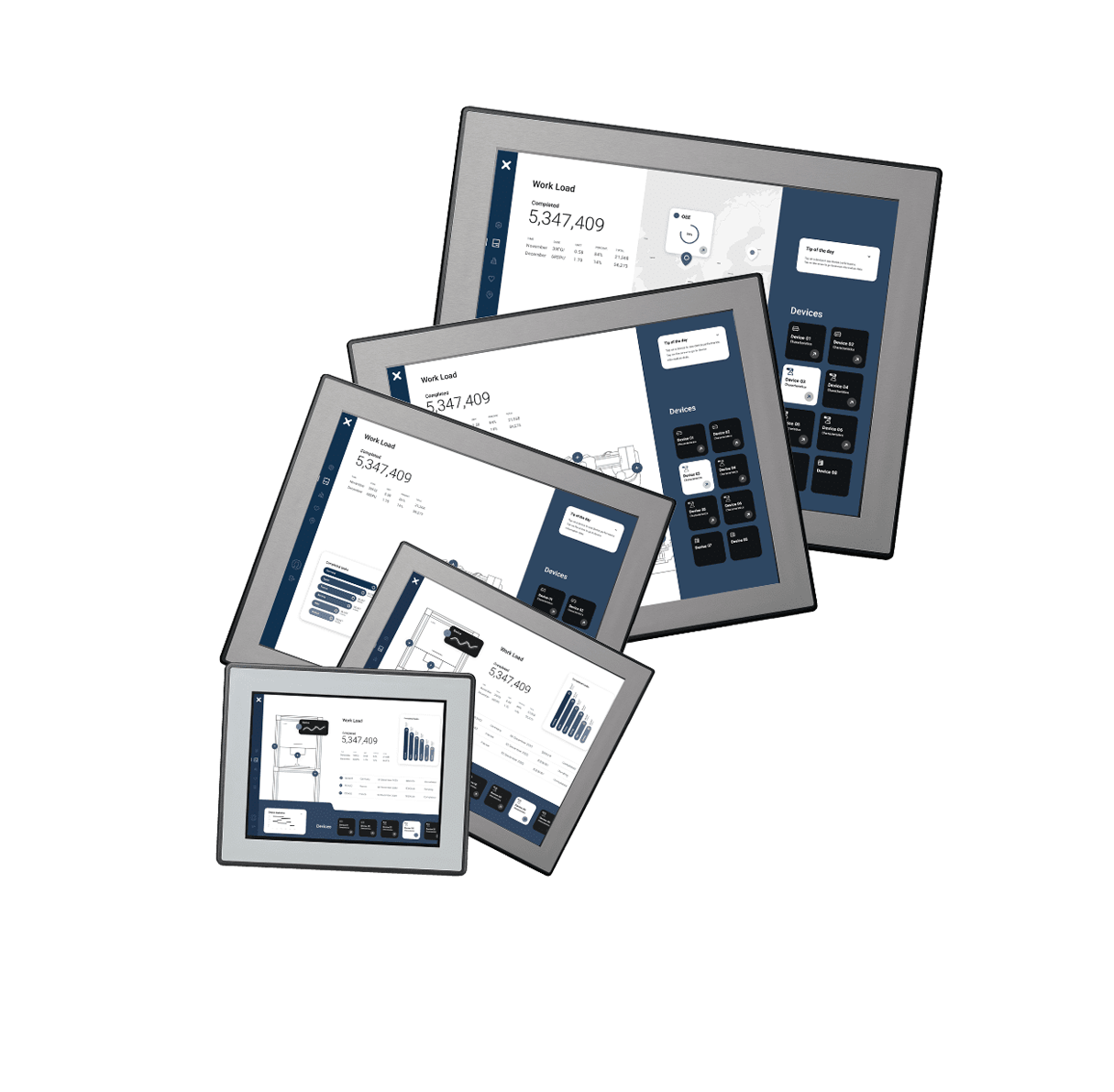 Flexible range of configurations
All products are available in wide and flexible range of configurations. You will have the product that fit your needs.
Robust construction
All products have a robust mechanical construction that will suit the most demanding applications.
What is the right product for you?
Benefits
Runs the World's Most intuitively powerful Software
The industrial computers offered by EXOR International are the ideal platform for running applications based on the JMobile PC Runtime. JMobile is an intuitively powerful solution for building effective HMI solutions. An application like JMobile that realizes the human-machine interface (HMI) on a powerful hardware platform is necessary in all cases where devices with simpler architectures do not meet all the requirements.

Ideal for space-critical environments
EPC Series is ideal for space-critical environments where systems and displays are kept apart.