eSMART Series
When EXOR first introduced to the market the eSMART series in 2015, it was always our intention to rethink the budget HMI sector. With the progress of material engineering and design, we saw no reason why the budget HMI sector had to be offered with such poor levels of technology and particularly aesthetics.
Our belief and the continued engineering investment has now been recognized by the most severe certification organizations in the world.
Although the display is not at the incredible real life level of the eX700 series, the unique connectivity ability of JMobile – the software inside X Platform, allows the eSMART to communicate with a vast library of critical protocols as well as OPC UA standard and pub/sub server and client.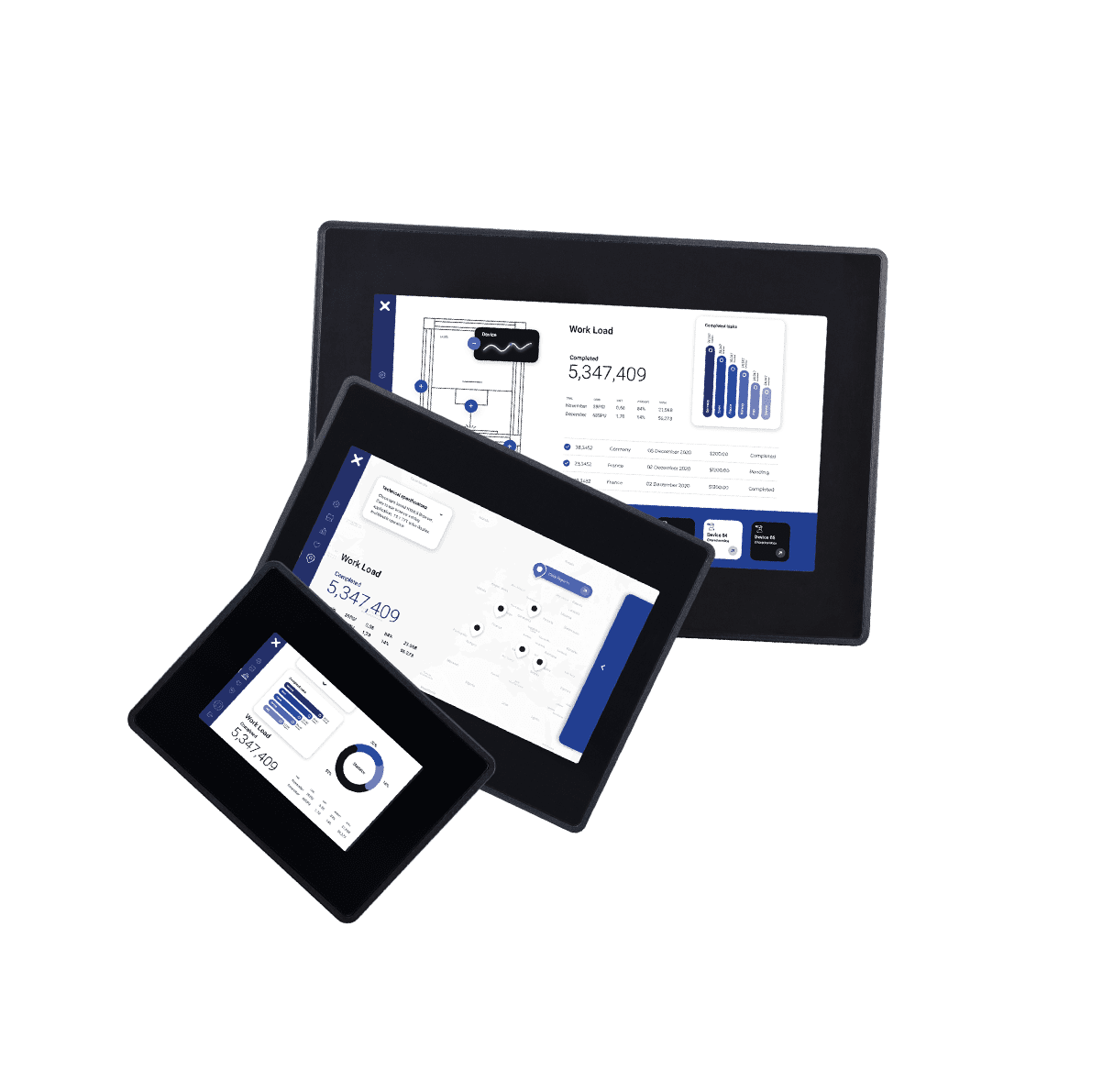 Essential HMI, High Performance
No low cost HMI series in the world that can offer the range of features of eSMART series


Ample range of approvals
There is now no low cost HMI series in the world that can offer this range of certificates such as IECEX Zone 2/22, ATEX Zone 2/22, UL cULus: Class I Div. 2, DNV, EU MR
Robust HMIs
Essential does not mean that the product is not robust. In fact it maintains a IP66 protection rating for the front of the unit
Wide range of possible applications
Ample range of industry verticals
What is the right product for you?
Key features
Benefits
Runs the World's Most intuitively powerful Software and Cloud
The native JMobile visualization and connectivity software is built by EXOR to perfectly compliment the hardware and firmware of the device, thus allowing for optimal performance. It allows engineers to create easy to use applications without a background in programming. Moreover CORVINA, our industrial IoT Cloud-based Platform is designed specifically for businesses looking to take advantage of the latest digital technologies to grow and improve their operations.