eXware Series
The eXware represents a prudent first step into the implementation of IIoT and Industry 4.0 compatibility. Acting as the central element in IIoT landscape the eXware can communicate between automation devices, cloud, fog and applications.
For maximum security the physical separation of the OT and IT networks with two ethernet ports has been provided and this avoids simultaneous attacks. Secure HTTPS/TLS encrypted data transmissions with signed and packet transfer ensures against data theft and eavesdropping.
Seamless integration is achieved with the vast library of protocols that is common with JMobile software. Existing installations are easily employed and upgraded when necessary and very little programming skill is needed given the brilliant User Interface of JMobile.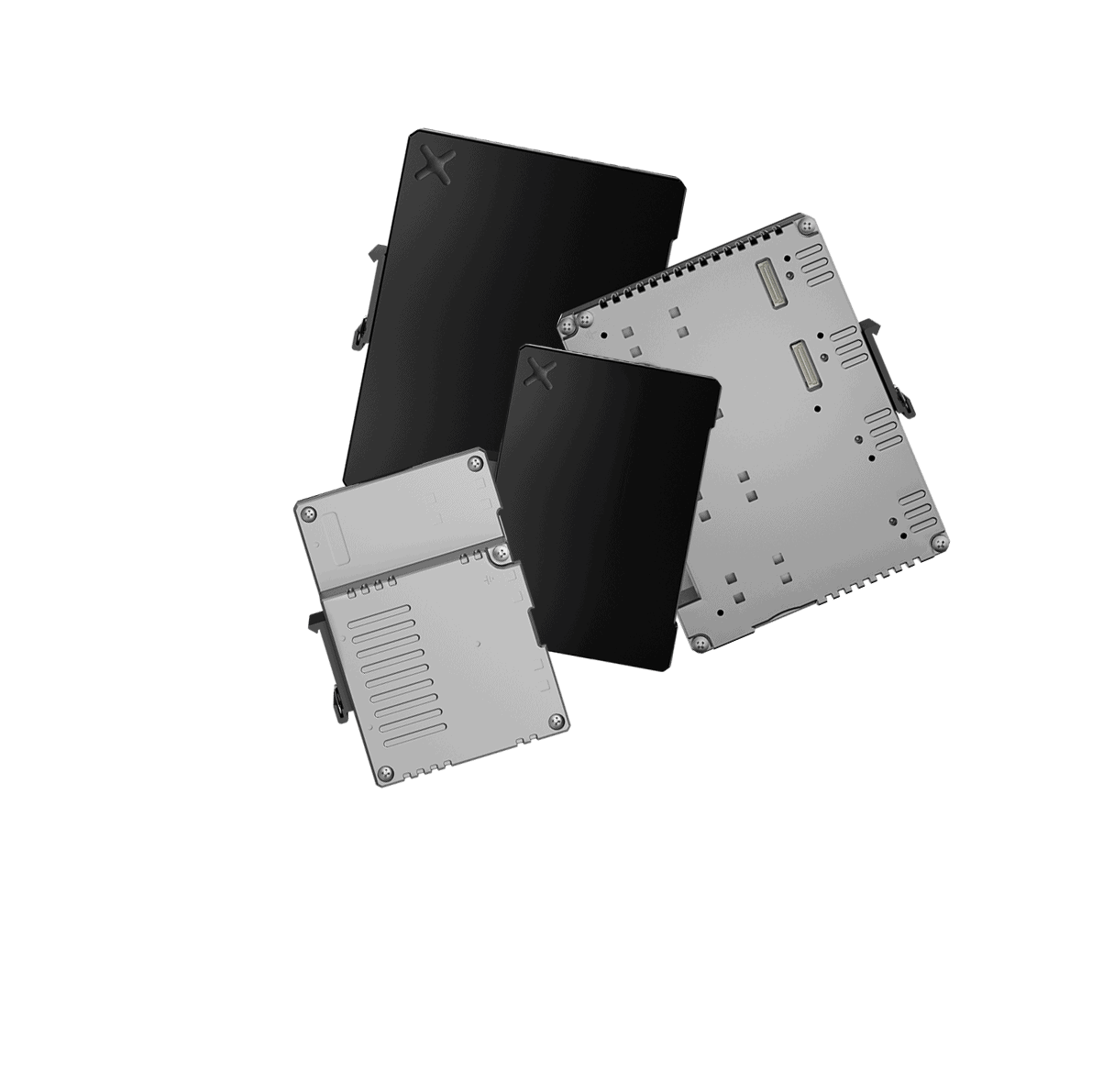 Functionality
Use as a powerful gateway, a PLC with CODESYS V3 or a secure router.
Quick Implementation
Plug and Forget integration into existing infrastructure
Rugged Device
Rugged and Beautiful all metal design, Wide operating temperature range
Device data flow easily configured
Direct OPC UA communications, IoT data distribution via MQTT
What is the right product for you?
Key features
Benefits
Runs the World's Most intuitively powerful Software and Cloud
The native JMobile visualization and connectivity software is built by EXOR to perfectly compliment the hardware and firmware of the device, thus allowing for optimal performance. It allows engineers to create easy to use applications without a background in programming. Moreover CORVINA, our industrial IoT Cloud-based Platform is designed specifically for businesses looking to take advantage of the latest digital technologies to grow and improve their operations.