JSmart700M Web
The JSmart700M Web series excels in all IoT edge applications in industrial, ship and building automation where a powerful HTML5 web browser and devices that can operate in critical areas are required.
The special features of this series are the sleek and elegant design, the 7 to 21 inch multi-touch capacitive touchscreen display with robust glass front, and the ability to connect the device via a single Power-over-Ethernet (PoE) cable.
This technology allows maximum flexibility and efficiency in installation as well as full IP67 protection with the use of appropriate accessories and connectors. The Wi-Fi interface improves the integration capability of the device while NFC expands the possible applications.
JSmart700M Web series include a Chromium-based HTML5 browser that supports kiosk mode operation and support Corvina secure connectivity.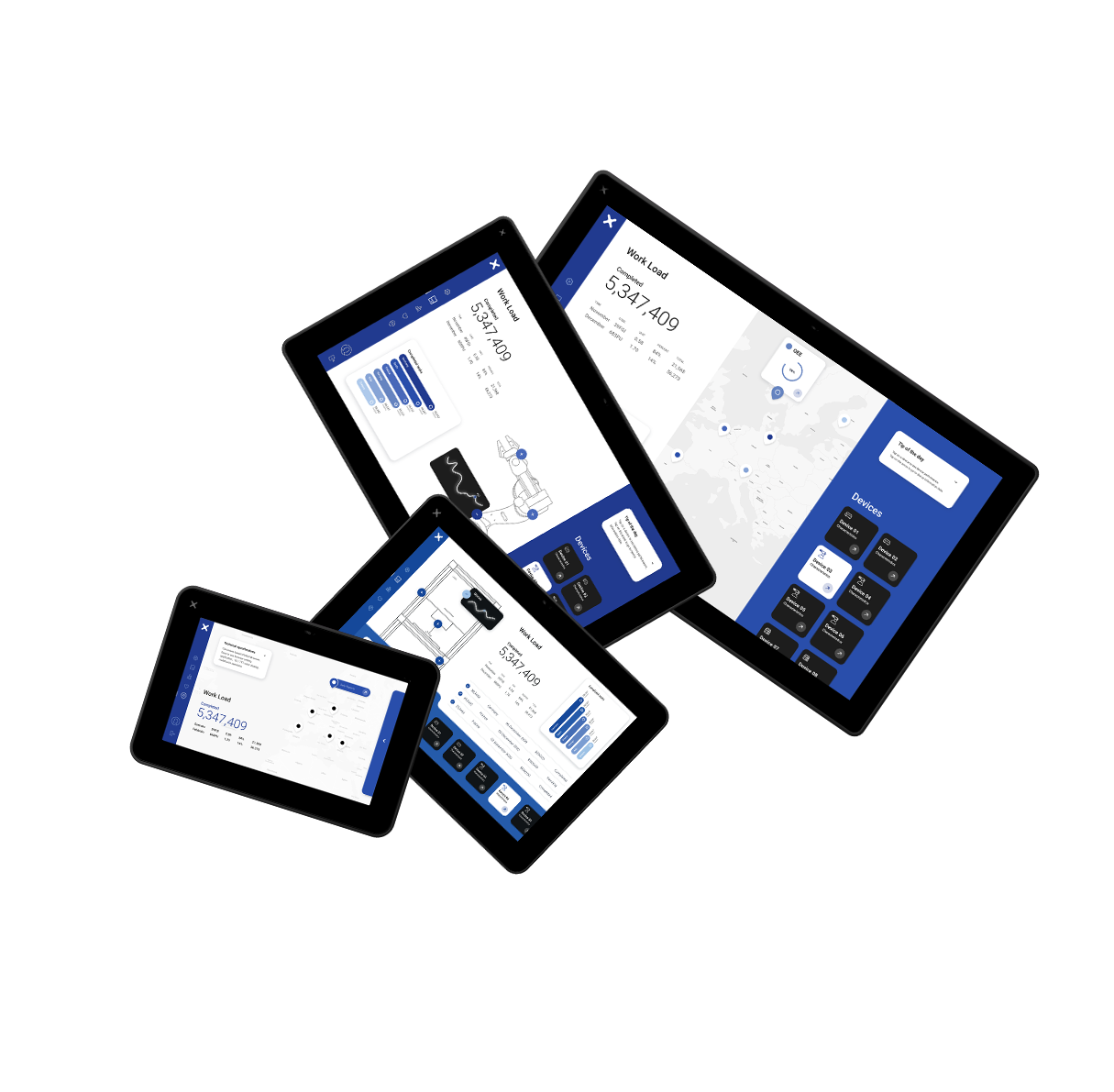 HTML5 Data from Multiple Devices
HTML5 web application interfaces are used to display and interact with real time data. As a Web HMIs, eX700M can easily display HTML5 data from multiple devices.
Functionality
64-bit quad core CPU and a multi touch capacitive screen.
Cost Reduction
IP67 protection class means no need to house the HMI inside a costly cabinet
Location
Wi-Fi and a vast range of applications mean that the JSmart can be located exactly where the operator requires the information.
What is the right product for you?
Key features
Benefits
Install the HMI Exactly Where it is Needed
With full IP67 environmental protection, you can install the product wherever you need to use it, without the need for a cabinet. The addition of Wifi acts as if a second Ethernet port. Moreover, the panel can be used at up to 100m away from the machine allowing an incredible range of location options
Dramatically Reduced Overall Costs of HMI Enclosure
Eliminating the need for a cabinet enclosure not only gives the flexibility to give information where the operator needs it but at the same time dramatically reduces the cost of operation. Cabinet enclosures can be up to three times the cost of the panel itself. To aid this, EXOR International has developed an extensive array of attachment options.
Innovation does not stop at technology: Multi colour available
While it may seem a secondary need, the industrial and marine sectors continue to offer final user customization. When the technology differences become ever smaller as OPC UA over TSN flattens the innovation landscape, aesthetics become far more a distinguishing factor. EXOR International again shows to be brave enough to think of innovation in every area that our customers might require. "Easy Access to high end technology. The difficulty of choosing a colour".
Web-based systems install and run client applications from any web-browser
There are no client licenses manage, no tedious software installations, no application files to copy over and no communication configurations to setup. When users login they always get the most recent version of an application. IT departments are willing to embrace technology they understand. All this is in sharp contrast to traditional systems. The economic advantages of using web-based systems are compelling.
JSmart defines the new Smart Edge Device Segment
While the industrial world concentrates on cloud functions, the need for powerful and easy to use edge devices quietly grows. The JSmart Series starts its life with Wifi, internal sensors of temperature and 3 axis accelerometer as well as a powerful web browser and graphic accelerator allowing for a new generation of applications to be developed as the emergent OPC UA over TSN technology changes the OT landscape.
Aesthetic appeal increased
Complimenting robust and high-end machinery, the JSmart series with its projected capacitive multi-touch display still offers a level of aesthetic appeal never before seen in the industrial sector. Slim and with only one cable connection for power and network connection, the pleasure of using this device is enhanced even when using thick gloves.
Applications